UV50+ Sun Protection Swimwear

that Blocks and Rocks !
100% regenerated plastic nylon
NEW COLLECTIONS Sustainable swimwear made with ECONYL® regenerated nylon, 100% from ocean plastic and waste. We create eco-friendly UPF50+ certified sun-protection swimwear for kids, starting at 10 months to 16 years. They are soft, stylish and fun, they are also made out of ECONYL® 100% regenerated nylon from ocean plastic and landfill waste such as fishing nets from the oceans and aquaculture, fabric scraps from mills and old carpets destined for landfills, regenerated ocean plastic rubbish, and other landfill waste! so protecting children's skin and cleaning up the planet!
Since 2019 our new Eco-friendly collections are made with ECONYL® regenerated nylon, a recycled fiber made in Italy and woven into our UPF50+ swimwear fabric, without the need for any chemical additives. Our prints are printed in Spain using digital printing, which is water and power saving, and gives vibrant colors. Our products made with ECONYL® regenerated nylon not only guarantee ethical functional UPF50 +, soft feel and great elasticity swimwear but also important positive side effects on the environment.
CLICK to EXPLORE
For the production of ECONYL® yarn, old fishing nets rescued from the ocean, together with other pre-and post-consumer nylon waste are transformed into ECONYL® raw material which performs and looks exactly the same as standard nylon. Then, an Italian Company makes an elastic fabric using this yarn. The technical weave produces a fabric with natural density that together with the addition of Xtra Life Lycra® creates an extremely soft, durable and UV resistant swimwear fabric.
At SunTrooper® we believe in "Sustainable Fashion". We are committed to protecting the enviorment, whilst protecting childrens delicate skin. Through our design and production practices we achieve as low a carbon footprint as possible. Since 2019 our new collections are made from 100% Regenerated Nylon fabrics, woven by our Italian fabric manufacture. All other components, garment labels, threads, packaging materials, are sourced in Germany and as locally as possible, supporting local businesses and industries to ensure a low CO2 footprint.
Your SunTrooper® UPF50+ swimwear will arrive in a reusable swimbag, made from the off-cuts of our fabric, so reducing waste fabric, we also make matching Scrunchie's.
We use PLASTIC FREE packaging for our deliveries out of the new SunTrooper Eco ranges. Our packaging is made from recycled compostible carton and grass. We use compostable, recyclable and recycled materials wherever we can! and keep packaging to a minimum: Your order will arrive free of individual plastics and wrappings. Our swimsuits are simply folded and slid into a reusable pouch made from left-over fabric, and then into a recycled paper box, or for overseas orders a recycled plastic mail bag.
We have a small amount of packing envelopes made from responsible paper sources conforming to the FSC.org which we use for all other orders, until they are used up. Then we will be very happy to say ALL our packing will be recyclable and 100% plastic free.
All SunTrooper® garment design and production is in our studio in Munich, Germany.
SunTrooper® commitment to minimal waste
Your SunTrooper® UPF50+ swimwear will arrive packaged in a reusable swimwear bag. Since January 2019 we use compostible recycled cardboard boxes for all deliveries.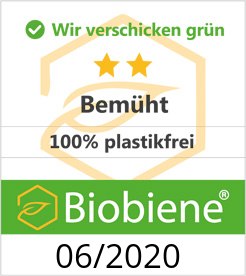 Shipping of our SunTrooper® products is PLASTIC FREE.
In Germany, Europe and worldwide, so much packaging waste is produced as never before. We want to work against it and do our part to prevent waste and reduce plastic. For this reason, we have tried to reduce the amount of packaging waste generated during shipping to a minimum. We use the fabric left-overs from production to create additional accessories, like the Scrunchie and creating our new reusauble swimwear bag, for packaging, so eliminating the need for all plastic.
• no plastic waste in the package
• recycled and recyclable cardboard
• carbon neutral postal deliveries using DHL GoGreen

Why is Ultra Violet UV Sun Protection so important for your child:
"The rise in the incidence of skin cancers over the past decades is strongly related to increasingly popular outdoor activities and recreational exposure. Overexposure to sunlight is widely accepted as the underlying cause for harmful effects on the skin, eye and immune system. Experts believe that four out of five cases of skin cancer could be prevented, as UV damage is mostly avoidable.
Adopting the following simple precautions, adapted from the Sun Wise School Program can make all the difference. Shade, clothing and hats provide the best protection – applying sunscreen becomes necessary on those parts of the body that remain exposed like the face and hands. Sunscreen should never be used to prolong the duration of sun exposure"
UPF = Ultraviolet Protection Factor
SPF = Sun Protection Factor
UV = Ultraviolet